SANDVIK Cone Crusher Parts Recommend (1)
SANDVIK Cone CrusherParts Recommend – Over View
SANDVIK hydrocone & superior conecrusher is popular in mineral processing and quarry plant. The cost ofoperation mainly consists of management fee, replacement of spare parts andwear part. How to lower the cost and get bigger margin? CSP is focusing onresearch & manufacture of the replacement components of METSO and SANDVIKcone crushers.
The Scope of Supply
The replacement parts of SANDVIK conecrusher offered by CSP are designed to exceed customer expectation inproduction targets, minimizing operational costs and meeting the challenges ofhigh capacity mining installation.
The spare parts supply scope of SANDVIKhydroset & superior cone crusher contains variable models:
Manufacturer

Model

Hydroset Series

H2000 /H3000 /H4000 /H6000 /H8000 /H2800 /H3800 /H4800 /H6800 /H7800 /H8800 /CH400 /CH430 /CH440 /CH660 /CH870 CH880 /CH890 /CH895

Superior Series

S2000 /S3000 /S4000 /S6000 /S3800 /S4800 /

S6800 CS420 /CS430 /CS440 /CS660
Top shellassembly
Top shell is main assemblies of Hydroset & superiorseries cone crusher, the top shell assembly contain 6 spare parts: top shell,spider bushing, spider cap, concave sport ring, retainer bolts & washer andarm shield.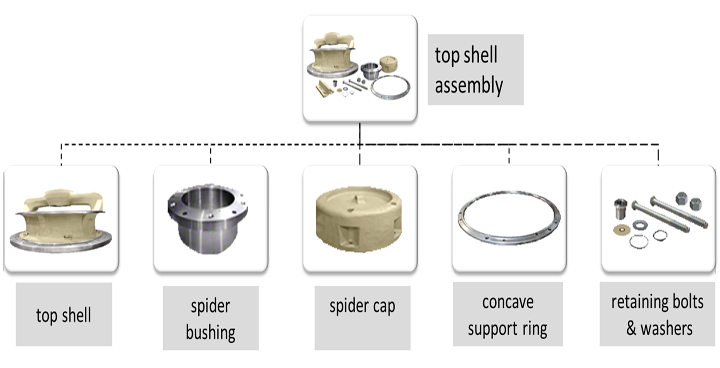 Bottom shellassembly
Bottom shell is one assemblies of Hydroset & superiorseries cone crusher, the bottom shell assembly contain 2 spare parts: bottomshell, bottom shell bushing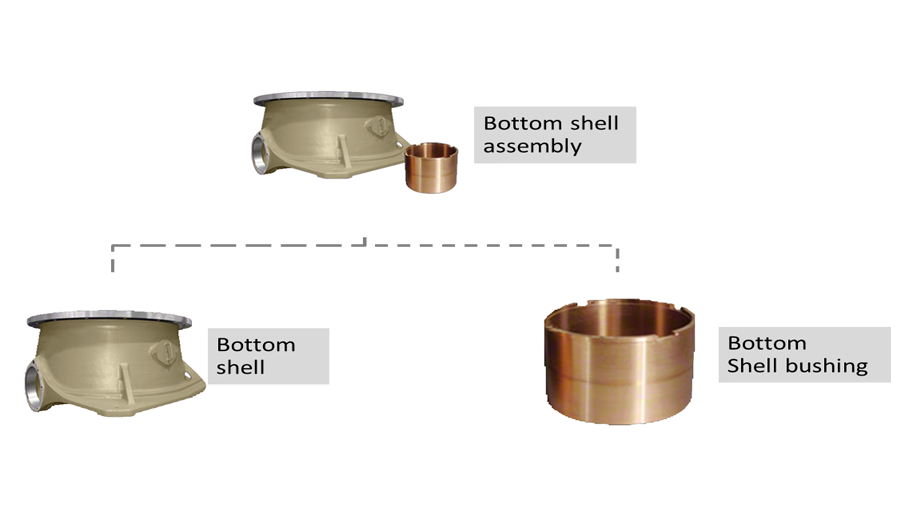 Hydrosetassembly
Hydroset assembly is one assemblies of Hydroset &superior series cone crusher, the hydroset assembly contain 4 spare parts:hydroset piston, hydroset seal, chevron packing.